Don't Miss Out! Act Now!
WOW! Be dazzled by 81 fabulous items that are part of the Silent Auction at this year's Imagine! Gala, A Night of Hope and Dreams, being held on Saturday, November 17.
Oh, no! You're not able to attend? No worries! You can view and bid on all of the fabulous 81 Silent Auction items online if you have a GiveSmart account. If you don't have an account, here is how you set one up:
Go online to http://www.Imagine18.Givesmart.com
Register for a new account if you did not set up one last year on Gesture.
Provide name, mobile phone and email address; these steps are all prompted once you select Register.
Set up a password that has to have at least 8 characters with a capital letter, number and symbol.
Provide a credit card # on your account.
If you have an account from a prior year, you will receive a new PIN # to update your account. All Silent Auction bids, including those at the gala, will be made this year online so it would be helpful for everyone attending to have established or updated their Givesmart account beforehand. If needed, GiveSmart personnel (dressed in black & white) will be at the door to help establish an account for you on your cell phone. Make sure your phone is fully charged!
Have a question about registering? Call or text member Edna Merz at 636-578-7993.
Think about making your holiday shopping easy and interesting this year. A sneak peak at the silent auction items reveals sumptuous personal care options (spas, manicures, pedicures, massages), man-cave indulgences (artesian beers, exotic wines, upscale hard liquors), grandchildren pampering and spoiling items (a Marionette show, hand puppets, riding toys, books, games), tickets for sporting & speaker events, dinners at fabulous restaurants, exquisite jewelry, and how about a Tour-of-the Hill for 10 including bocce ball and toasted ravioli!
Heading up this year's event, which also includes a stupendous Live Auction, are chairman Connie Curran and vice chair, Karen Pennington. Lynne Turley is chair of the Silent Auction and Lynne Midyett and Lynnette Roccia are chairs of the Live Auction.
Thanksgiving Parade Organizer to Recognize Assistance League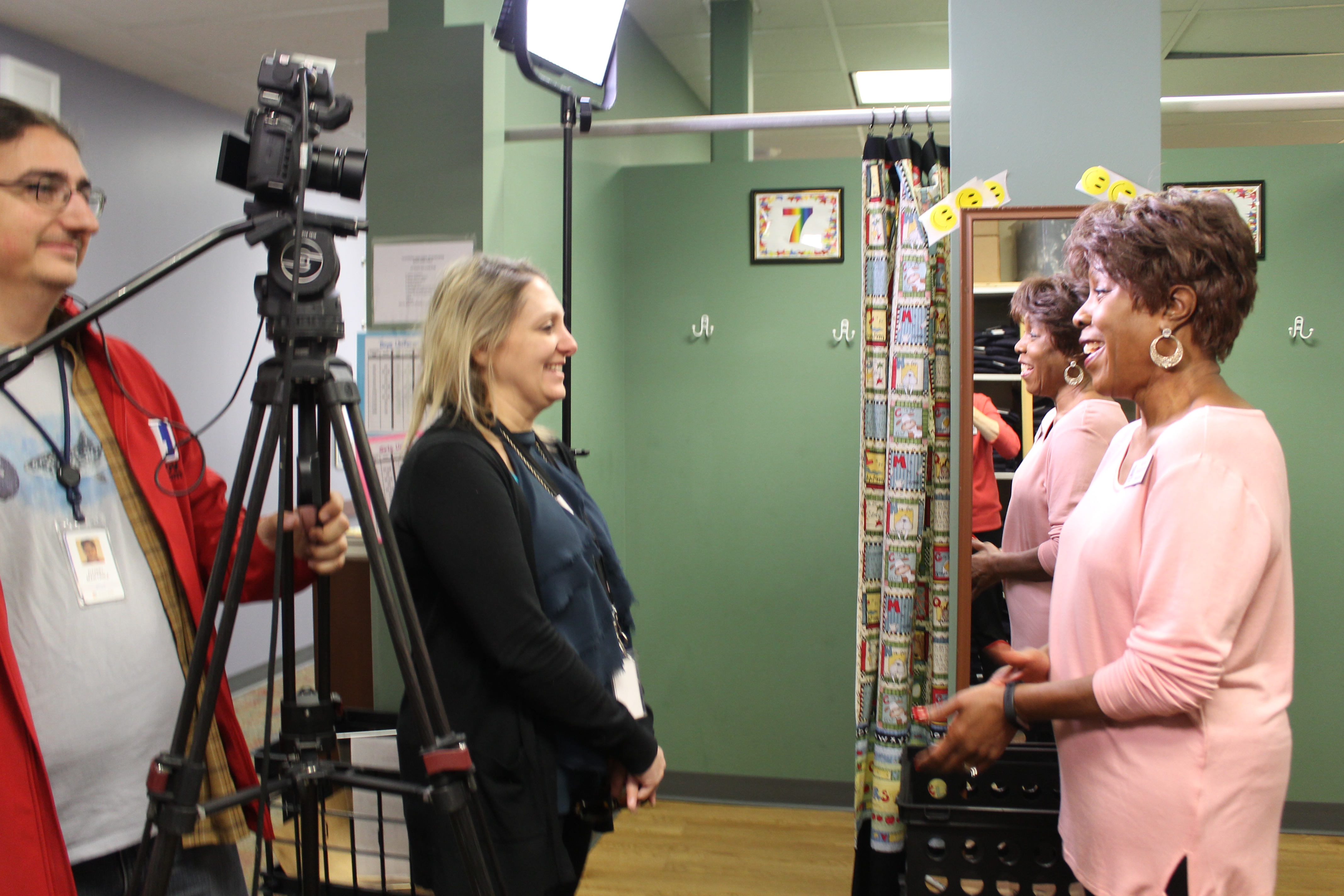 Assistance League of St. Louis President Roxie Randolph was interviewed Nov. 7 by a producer from KMOV-TV Channel 4 for a short video that will run during live coverage of the Ameren Thanksgiving Day parade. The parade begins at 20th and Market Street in downtown St. Louis at 8:45 a.m. on Nov. 22. That morning, Roxie will be on the air talking about Assistance League programs, and she will accept a $2,500 check for ALSL from Christmas in St. Louis, the parade organizer. This civic organization is dedicated to adding to the community's celebration of the holiday season by coordinating Christmas lighting and decorations in the St. Louis region.
100% Volunteer-Based. No Paid Staff.

100% St. Louis-Based.

80,000 Volunteer Hours Given to the St. Louis Community.

44,000 Lives Touched During 2017-2018 Fiscal Year.