Operation School Bell® Wraps Up for 2017-18
Operation School Bell had another great year of bringing smiles and a sense of pride to nearly 3,500 St. Louis area students at 29 schools who received crisp new uniforms during our 59 dressing days. In addition to the traditional uniform shirts, pants, fleece, socks, underwear, toothbrush and toothpaste--and the ever popular book of their choice--each child this year received a warm hat, gloves and a belt! Also new this year, Operation School Bell is providing the schools with extra clothing and hygiene kits to be available as needs arise.
Brown Bag Café Food Drive a Success!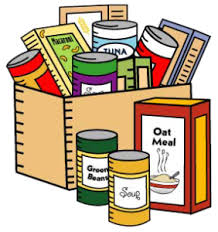 In fall of 2017, the Assistance League Outreach Committee received a unique request from social workers at Forest Park Community College. They were in need of non-perishable foods to help stock a new food pantry on campus called the Brown Bag Café. Outreach committee members got busy, went shopping and were able to fill the shelves of the Brown Bag Café before Thanksgiving!
Community Collaboration Provides Pleasant Surprise for Students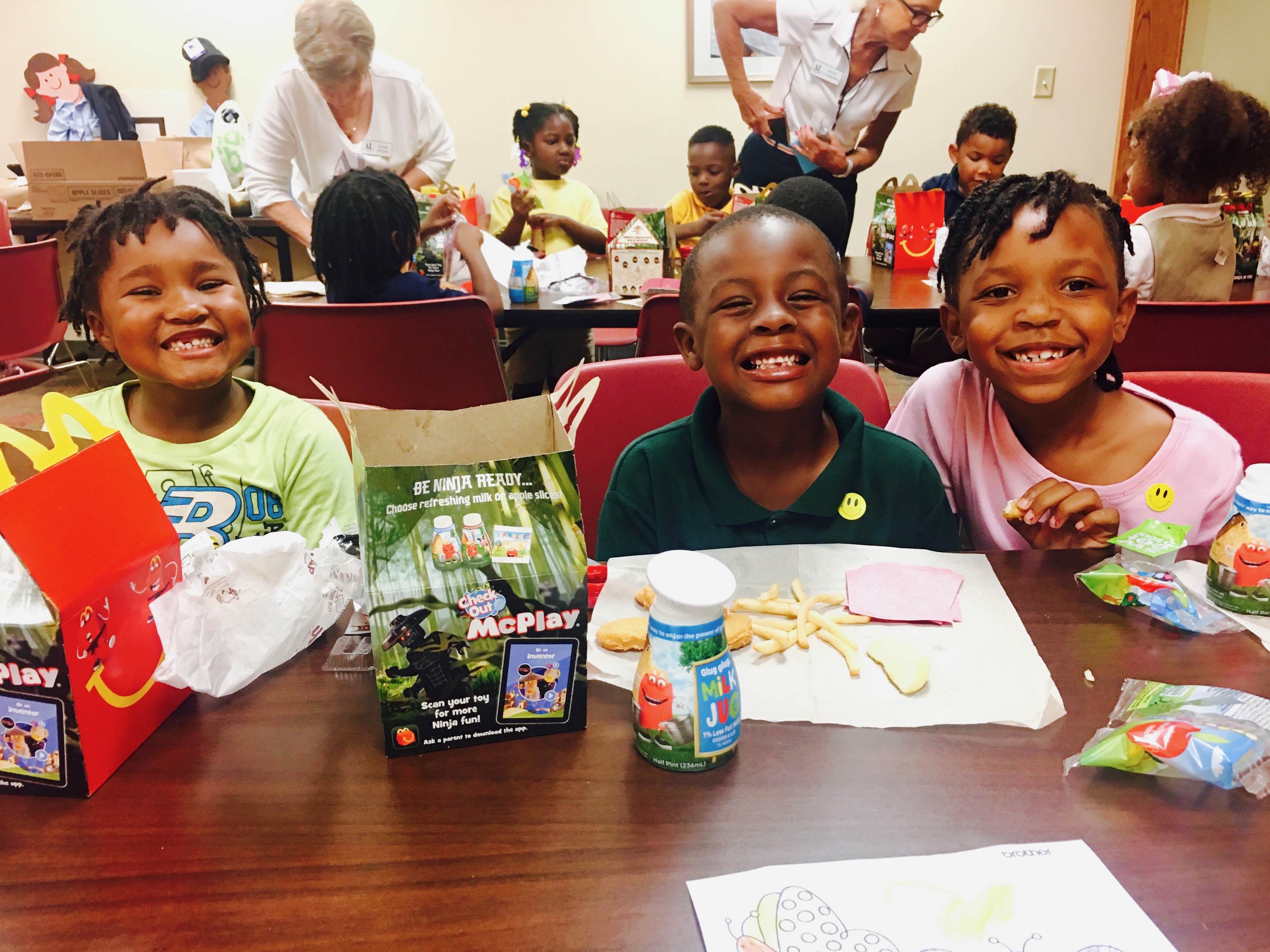 At a recent Operation School Bell® uniform fitting, students received more than new school clothes! The Assistance League of St. Louis paid for Happy Meals for the students, with dessert and a Ronald McDonald magic show provided by Banducci Enterprises Inc., which owns the Ellisville McDonald's. Click HERE to view an article in West Newsmagazine with photos of the event.
Upcoming Events
Authors Brunch 2018

Click HERE to print a Reservation Card.

Authors Brunch Features National and St. Louis Authors

On Saturday, April 28, Assistance League of St Louis will feature two speakers, Amy Dickinson (pictured left) and Keven Killeen (below), at the annual Authors Brunch to be held at the Atrium at Edward Jones, Des Peres. Amy Dickinson, long time nationally syndicated advice columnist, will be focusing on her newest book, Strangers Tend To Tell Me Things.

Kevin Killeen, author of Never Hug a Nun and locally known for his 20+ years with KMOX Radio, will be sharing his experiences of growing up in Webster Groves and his roles at KMOX.

Read more ...
100% St. Louis Based

100% Volunteer Based. No paid staff.

72,460 Volunteer Hours Given to the St. Louis Community Valued at $1,769,472.

42,625 Lives Touched During 2016-2017 Fiscal Year