Events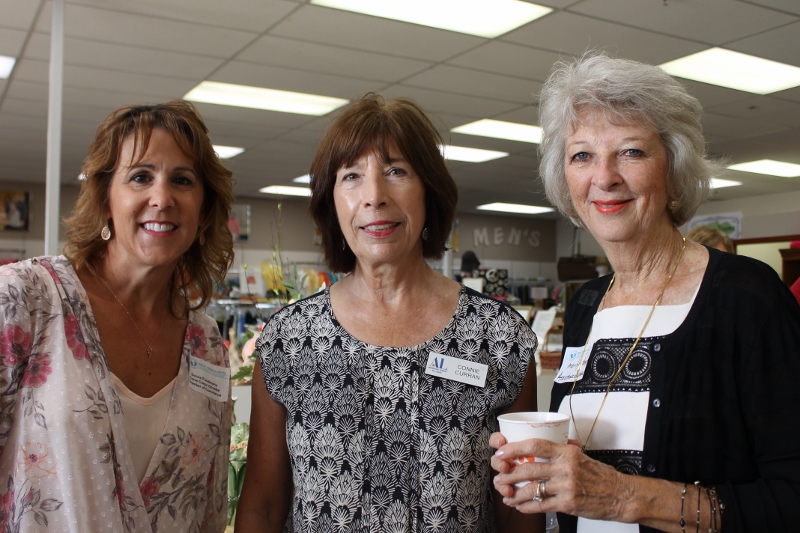 More than a dozen Creve Coeur-Olivette Chamber of Commerce members checked out the Assistance League of St. Louis' upscale resale shop to celebrate the Aug. 9-11 Fifteenth Anniversary of the shop. Pictured here are (left to right): Donna Pundmann, Creve Coeur-Olivette Chamber staff member, and ALSL members Connie Curran and Marilyn Panter.
At Fantastic Finds, shoppers find great bargains on high quality clothing, accessories, furniture, housewares and seasonal items. The anniversary event included a drawing for gift certificates and refreshments—plus great buys. Named a 2019 St. Louis Magazine A-List resale shop, Fantastic Finds supports ALSL's nine philanthropic programs that provide everything from new school uniforms to shoes and socks to deserving students to personal care items for crisis shelter clients—touching the lives of 50,000 St. Louisans each year.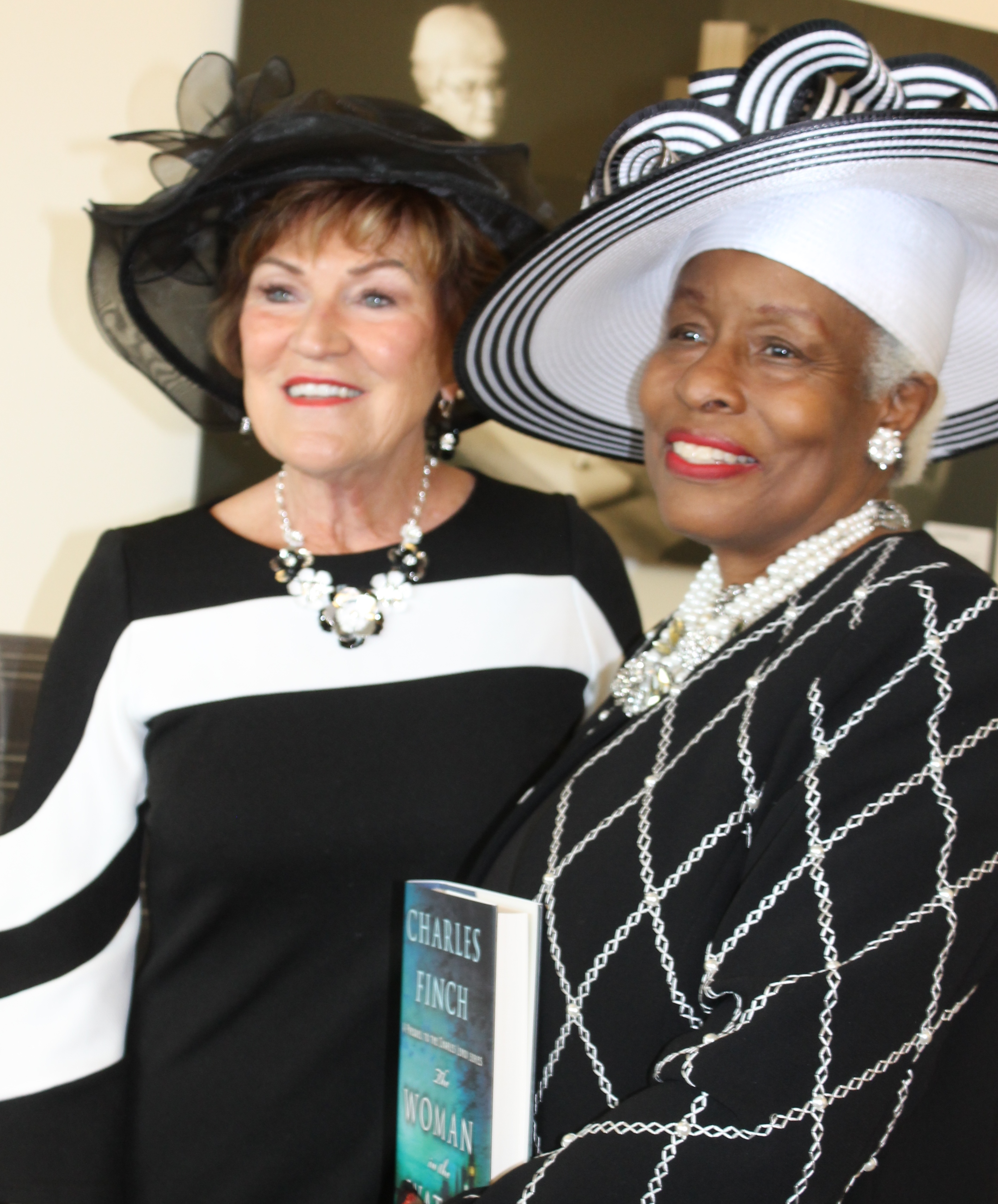 On Saturday, April 13, Mr. Charles Finch, internationally acclaimed author of 12 murder mystery books set in the Victorian/Edwardian era, captivated a sold-out audience of 400 with his many tales of life in mid-19th century England.

Held at the beautiful Atrium of Edward Jones in Des Peres this 14th annual Authors Brunch event sponsored by Assistance League of St. Louis featured A Magical Mystery Tea that recreated the atmosphere of that timeframe.

Guests were treated to a typical English tea complete with scones, dainty finger sandwiches and fancy pastries in beautiful table settings, which included Victorian teapot-centerpieces. Many guests wore veiled hats and bustled gowns adding to the overall Victorian aura.