Events
Elizabeth Berg (Pictured second from left), New York Times Bestselling author, captivated an audience of 343 guests on April 30 for Assistance League of St. Louis' 17th Annual Authors Brunch fundraiser at Meadowbrook Country Club. The sold-out event, Celebrating Acts of Kindness, featured three of the author's 30 novels with the connecting theme of kindness: Arthur Truluv, Night of Miracles and The Confession Club.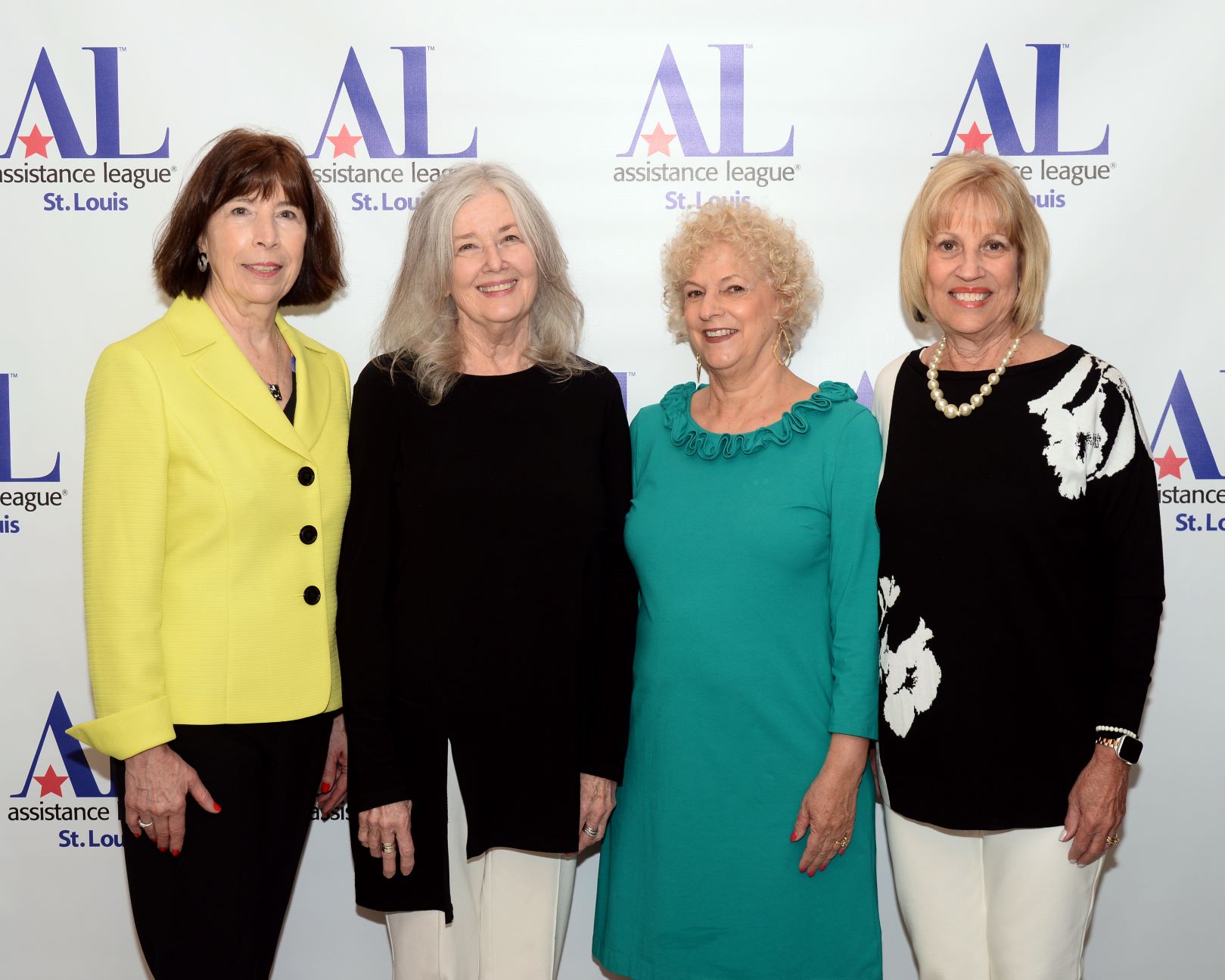 Guests in the sun-filled ballroom were seated at tables with joyful floral arrangements designed and created by the members. As they enjoyed a generous three-course lunch, they were mesmerized by Elizabeth's inspired journey from registered nurse to world-renowned author. Her 10-year nursing career with stories of hope, fear, regret and the power of kindness inspired her and all of us... Celebrating Acts of Kindness.
With over 4 million copies of her books in print, Elizabeth Berg has written nearly two dozen novels in addition to short-story collections and works of nonfiction. She has been praised for "her ability to find the extraordinary in the ordinary, the remarkable in the everyday" (The Boston Globe).
Assistance League of St. Louis President, Yolanda Perez-Cunningham said the non-profit "would not exist without the life-changing acts of kindness of their 476 volunteer-members and generous donors." Authors Brunch helps support five programs that impacted the lives of 35,000 women and children last year in the St. Louis community. One of these programs, Books from Friends provides more than 15,000 books each year to school children in over 39 public schools. Authors Brunch helps these young students begin the lifelong joy of reading. Assistance League of St. Louis programs include books because generously sharing a love of reading is truly an Act of Kindness.
See additional photos from the event at the Town & Style Magazine Gallery.