Assistance League Waste Not Maximizes Donations to Community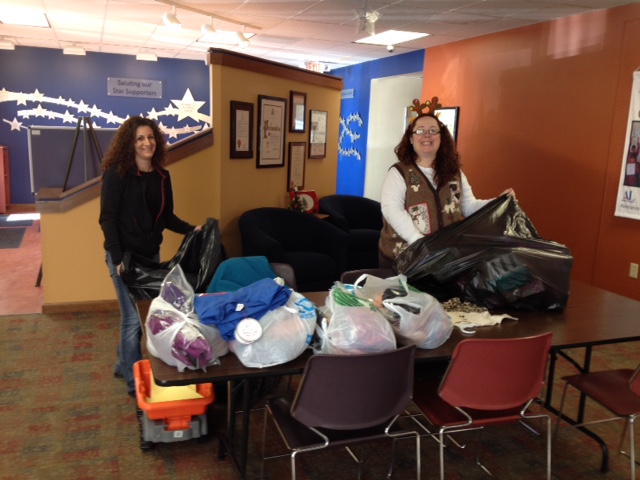 Assistance League Waste Not® is modeled after an Assistance League national program which helps ensure all donations to the organization are used to the greatest good in serving individuals in our community.
Many donated items that are not useable in our philanthropic programs or saleable at Fantastic Finds are given to other nonprofit organizations. These items are not to be resold for the benefit of the organization, but to be directly delivered to families and individuals in need. The goal for Waste Not is the same as the goal for our other programs—to directly meet the needs of deserving children and adults in the St. Louis region.

Assistance League of St. Louis donated more than $25,000 worth of goods in 2017-2018 to other nonprofits, including:
Caroline Mission
Creve Coeur Chamber of Commerce
Feed My Peeps
Froebel School
Gentlement of Vision
Innovative Concept Academy
Marygrove
Normandy Schools Collaborative
OASIS International Ministries
Our Lady's Inn
Refresh
St. Louis Crisis Nursery
St. Louis Public Schools
St. Martha's Hall
St. Vincent DePaul
University City Men of Valor
University City School District
Vashon High School's Performance Improvement Programs
Examples of items we donate include children's and men's clothing; children's items such as strollers, car seats, bikes, toys, books; and household items such as dishes, small appliances, pots and pans, glassware, pictures and lamps. Many items are contributed to Assistance League by area businesses, including Once Upon a Child, Miss Elaine and Republic Waste.

Implementing Waste Not is yet another example of how Assistance League of St. Louis is striving to increase its already excellent return to the community. This financial benchmark contributed to our organization recently earning the platinum award from GuideStar, which rates nonprofits on their transparency and accountability. Fewer than one percent of GuideStar nonprofit members achieve the platinum award. Many thanks to all of our member volunteers, donors and community partners who make this good work possible.