Authors Brunch 2018
"Love and Laughter" Filled the Air!
On Saturday,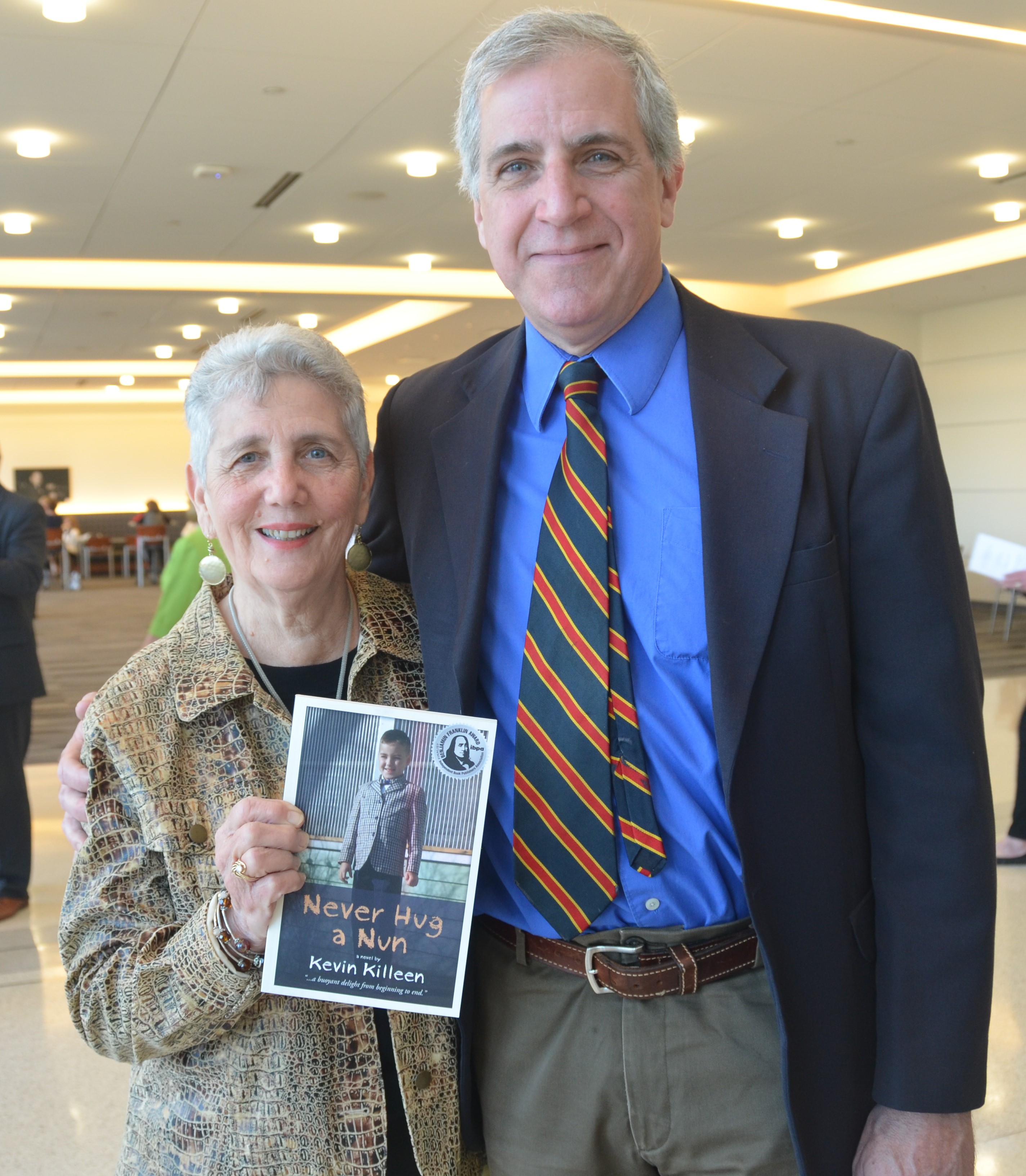 April 28, a bright sunny day lifted the spirits of many while sounds of Love and Laughter permeated the spacious cavities of the dramatic Atrium at Edward Jones in Des Peres. Nearly 400 guests were being entertained, inspired and educated at this, the 13th annual Authors Brunch hosted by Assistance League of St. Louis. The spotlighted speakers, Kevin Killeen, a local author, journalist and KMOX personality and Amy Dickinson, a famed newspaper columnist and author, kept guests captivated by tales of woe and tales of laughter. See photos from the event by Ladue News and Town & Style.
Suzanne Pratl, President of Assistance League, introduced Cathy Inkley, chairman of this year's Authors Brunch, and Maureen Swingle, vice chairman, as the guests were treated to a scrumptious brunch. Twenty-two 'opportunity' baskets were on view and available for guests to take a chance on before the brunch. Guests enjoyed meeting the authors before and after brunch and had the opportunity to purchase the books that the authors personally signed.
Kevin Killeen related his experiences of growing up in Webster Groves as one of eight children. His stories of his interactions with his parents and his six brothers and one sister rang a familiar tone to many of the guests who laughed right along with him. They understood! The situations in his novels, Never Hug a Nun, Try to Kiss a Girl, Most Improved Sophomore and Snow Globes and Hand Grenades take place in many familiar St. Louis sites.
Amy Dickinson, growing up on a dairy farm in a small town in New York with an often disjointed family life, related stories of how she overcame the negatives and in turn developed a sensitivity and insight into understanding others and their issues. How better than this to prepare her to write the syndicated advice column "Ask Amy" (succeeding legendary Ann Landers)? Amy entertained with wit, humor and compassion as is seen in her books, Strangers Tend to Tell Me Things and The Mighty Queens of Freeville.
Proceeds of this event support the many programs of Assistance League which last year touched the lives of 50,000 children and adults in the St. Louis community. "Hats Off" to Edward Jones and the many supporters and donors for this event, and Assistance League of St. Louis!
"I love meeting and working with other volunteers at our fun special events. Knowing we are supporting our philanthropic programs in the process is an added bonus!"
Assistance League of St. Louis Volunteer