Events
Imagine! 2017
SAVE THE DATE!

Saturday, Nov. 4, 2017
Meadowbrook Country Club
Ballwin, MO
DISCOVERY DAY 2017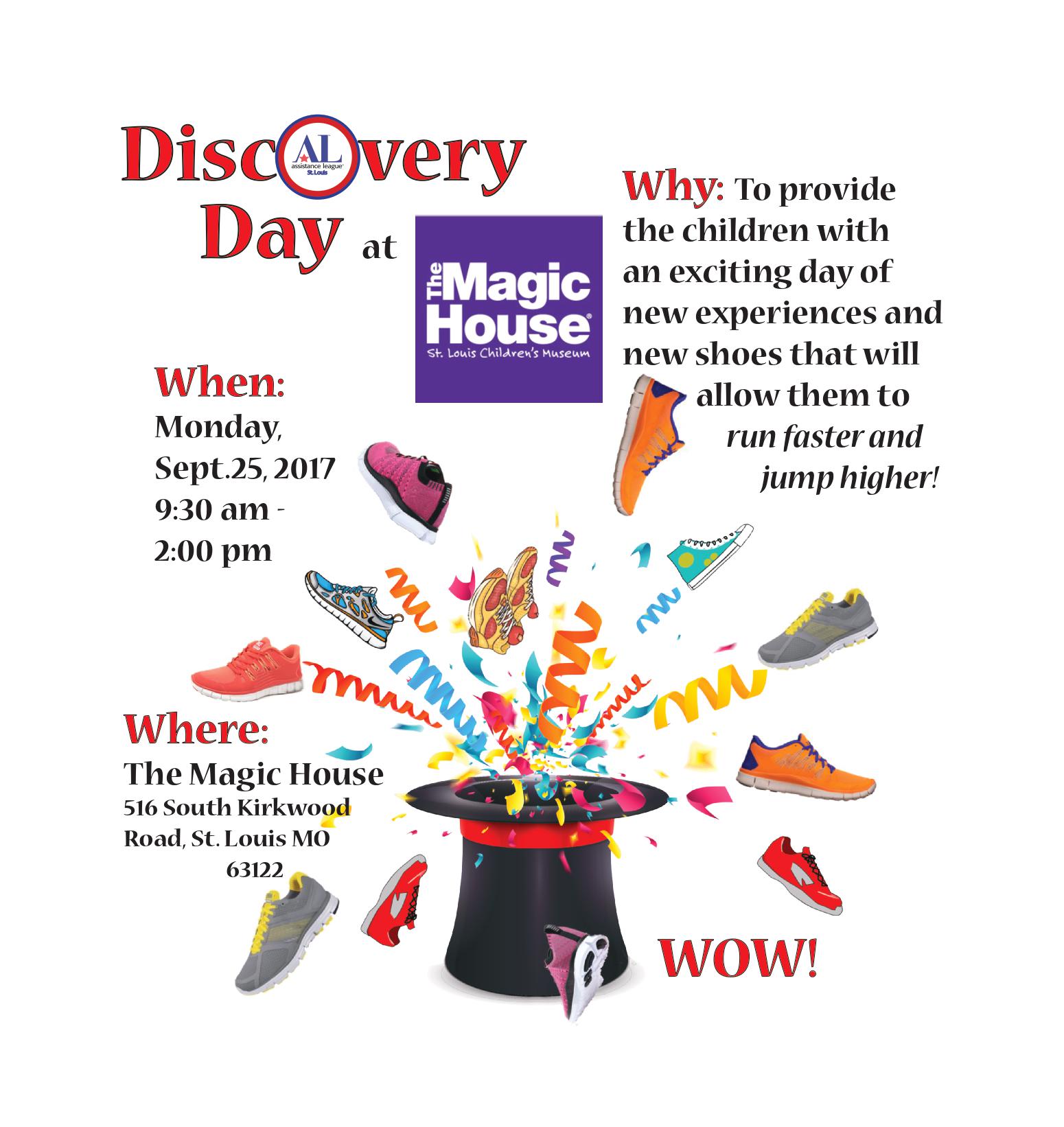 Assistance League of St. Louis will host 150 children at Discovery Day at The Magic House. The children will be fitted with new athletic shoes through Assistance League's Steps to Success program and be provided with an age-appropriate learning experience as well as a new book. The children will also be served lunch.

Sponsored by Assistance League of St. Louis, Ascension Health, The Magic House Grandparent Scholarship Fund and the Vatterott Foundation.
"I love meeting and working with other volunteers at our fun special events. Knowing we are supporting our philanthropic programs in the process is an added bonus!"
Assistance League of St. Louis Volunteer