Events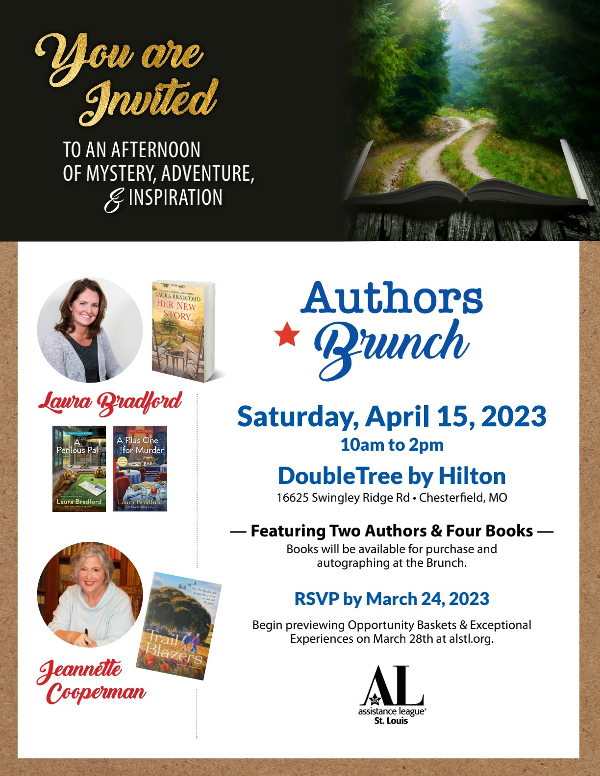 To register for the event, complete and mail this form. To become a sponsor, complete and mail this form. Thank you!
The Assistance League of St. Louis is excited to announce the authors for the 18th annual Authors Brunch.
Laura Bradford
Laura is the USA Today Bestselling author of over 35 books. In the area of women's fiction, her novels have garnered book club picks from Delilah of Delilah radio and Southern Lady Magazine. In mystery, her most prolific of areas, Laura has penned many series including: A Friend for Hire Mysteries, An Amish Mystery series, the Emergency Dessert Squad Mysteries, and the Southern Sewing Circle Mysteries (written as Elizabeth Lynn Casey). She is a former Agatha Award nominee, and the recipient of an RT Reviewer's Choice Award in romance. Learn more at: www.laurabradford.com. View a short video clip recorded by Laura for Assistance League.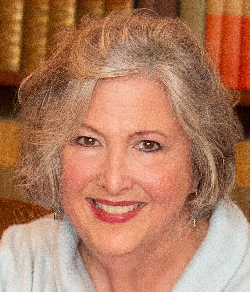 Jeannette Cooperman
Jeannette has written seven books—six nonfiction (biography or cultural history) and a murder mystery. A member of the St. Louis Media Hall of Fame, Jeannette was the staff writer at St. Louis Magazine for twelve years. Her work was cited as Notable in Best American Essays 2021; she received the Writer of the Year award at the 2019 City & Regional Magazine Awards; and she was named to the 2017 FOLIO: 100 list of "the best and brightest" in the magazine industry nationwide. Jeannette spent a decade doing investigative reporting for Riverfront Times, where her work was recognized by the National Education Writers Association, the National Mental Health Association, the National Black Journalists Association, the National Gay and Lesbian Journalism Association, and the Society of Environmental Journalists. View a short video clip recorded by Jeannette for Assistance League.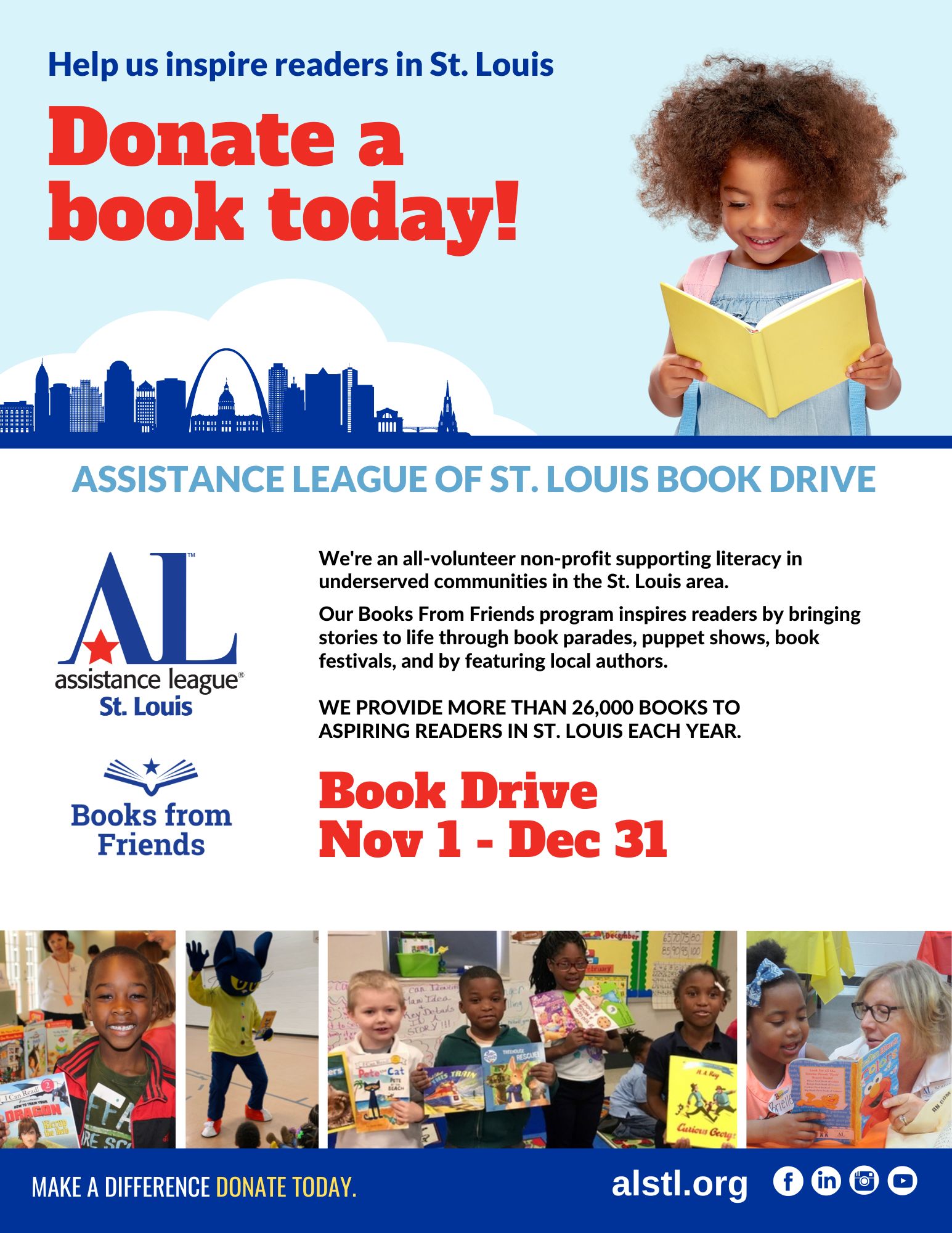 How to Donate a Book
When making a purchase at Barnes & Noble West County during this time, tell the worker that you want to donate a book (or books) to Assistance League. Barnes & Noble then holds the donated books and gives them to Books From Friends in early January 2023. These are new books for our book festivals!
Books From Friends thanks you in advance for your support of this major fundraiser to provide new books for students.
"You're never too old, too wacky, too wild, to pick up a book and read to a child." ~ Dr. Seuss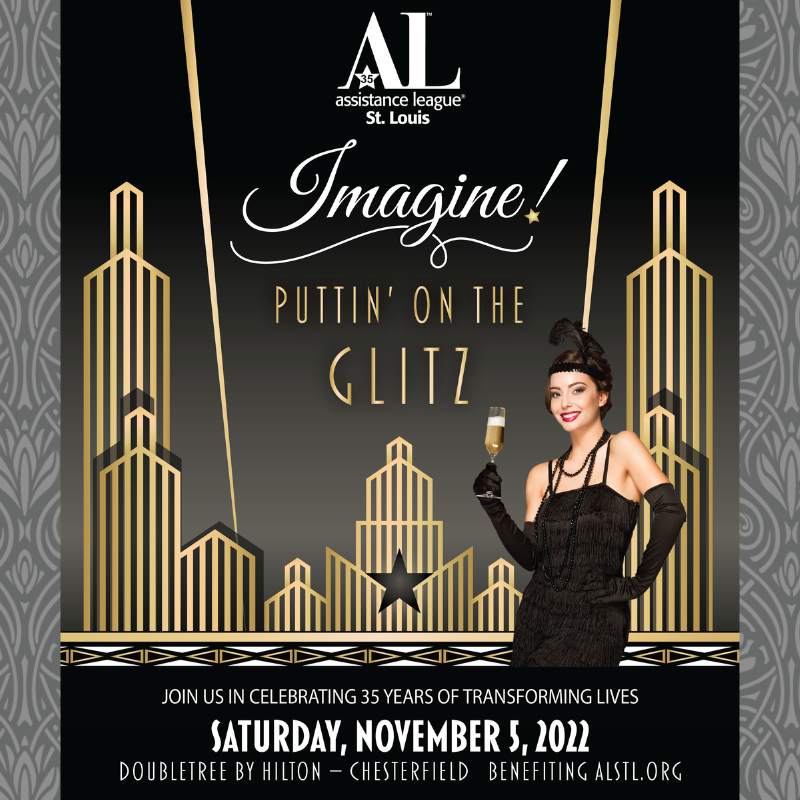 Imagine! is the largest single fundraiser for Assistance League of St. Louis, an all-volunteer organization whose mission is to provide programs and services to the underserved in the St. Louis community.
Join us at the Doubletree by Hilton Chesterfield to celebrate and raise funds that make a difference for the children and adults we serve.
Event Timeline:
6:00 pm - Registration
6:15 pm - Cocktails & Silent Auction
7:30 pm - Dinner
8:15 pm - Live Auction
We are ready to have a roaring good time.
Go to imagine22.givesmart.com to view and bid on some
marvelous silent auction items.

Bidding begins on October 31 and ends at 8:30 pm November 5th.
You do not need to be present to win.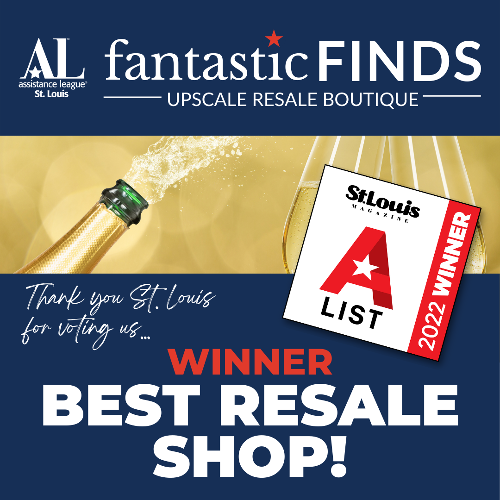 Assistance League of St. Louis is excited to announce that their resale store, Fantastic Finds, has won St. Louis Magazine's A-List Award for Best Resale Shop in the area! The St. Louis community has recognized Fantastic Finds as having the best and most beautifully arranged merchandise in the St. Louis vicinity! See the magazine's A-List issue coming out in July.
Fantastic Finds' success is due to the over 100 volunteers who price merchandise and staff the store itself. In addition, the high quality women's, men's and boutique clothing, shoes, purses, home décor, jewelry, books plus children's clothing and toys are second to none.
Fantastic Finds is located at Bellerive Plaza in Creve Coeur
at 12778 Olive Blvd. (314-579-9500).
Store hours are Tuesday through Saturday from 10 am to 4 pm.
Gently used donations are accepted Tuesday through Friday from 11 am to 3 pm.
Elizabeth Berg (Pictured second from left), New York Times Bestselling author, captivated an audience of 343 guests on April 30 for Assistance League of St. Louis' 17th Annual Authors Brunch fundraiser at Meadowbrook Country Club. The sold-out event, Celebrating Acts of Kindness, featured three of the author's 30 novels with the connecting theme of kindness: Arthur Truluv, Night of Miracles and The Confession Club.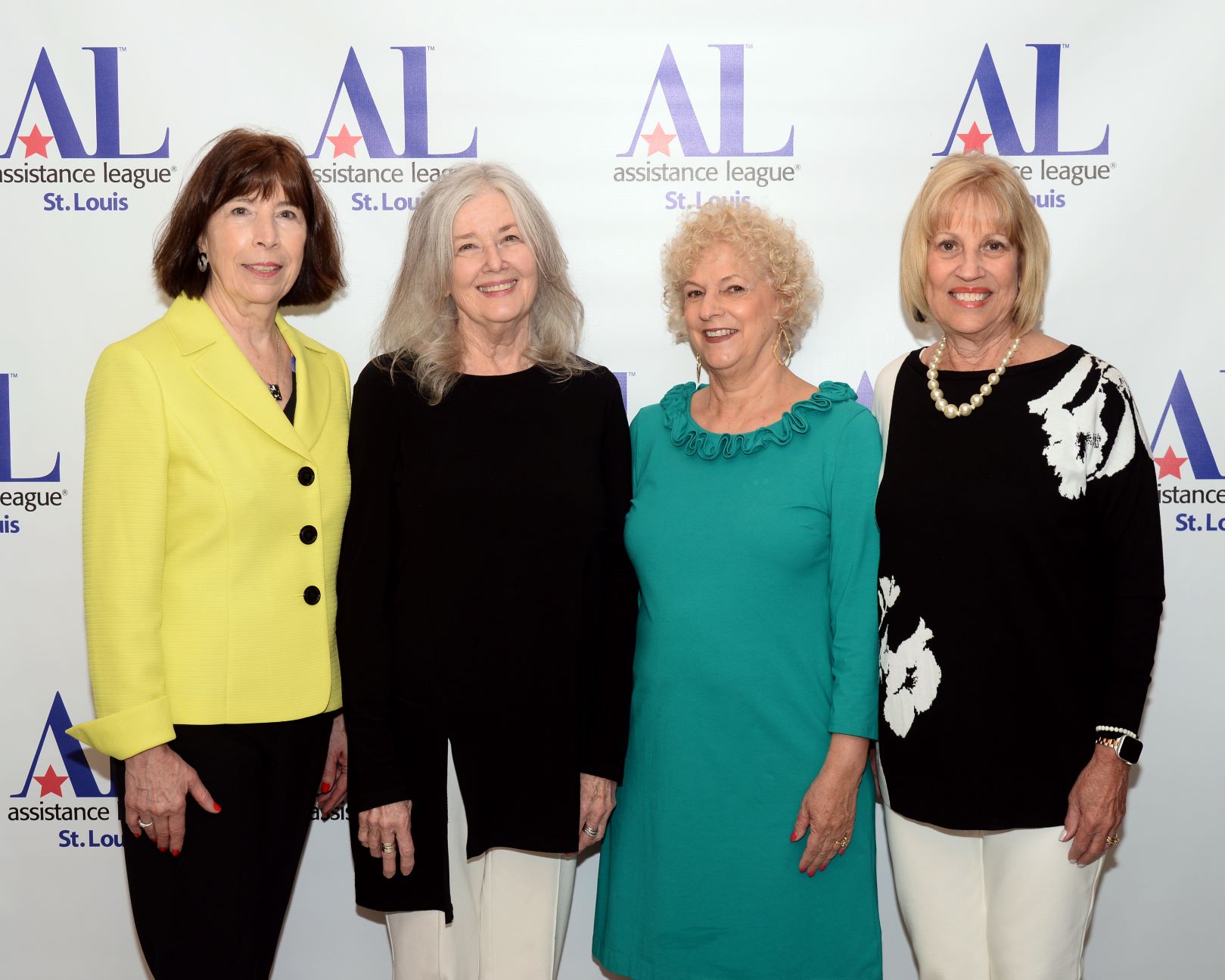 Guests in the sun-filled ballroom were seated at tables with joyful floral arrangements designed and created by the members. As they enjoyed a generous three-course lunch, they were mesmerized by Elizabeth's inspired journey from registered nurse to world-renowned author. Her 10-year nursing career with stories of hope, fear, regret and the power of kindness inspired her and all of us... Celebrating Acts of Kindness.
With over 4 million copies of her books in print, Elizabeth Berg has written nearly two dozen novels in addition to short-story collections and works of nonfiction. She has been praised for "her ability to find the extraordinary in the ordinary, the remarkable in the everyday" (The Boston Globe).
Assistance League of St. Louis President, Yolanda Perez-Cunningham said the non-profit "would not exist without the life-changing acts of kindness of their 476 volunteer-members and generous donors." Authors Brunch helps support five programs that impacted the lives of 35,000 women and children last year in the St. Louis community. One of these programs, Books from Friends provides more than 15,000 books each year to school children in over 39 public schools. Authors Brunch helps these young students begin the lifelong joy of reading. Assistance League of St. Louis programs include books because generously sharing a love of reading is truly an Act of Kindness.
See additional photos from the event at the Town & Style Magazine Gallery.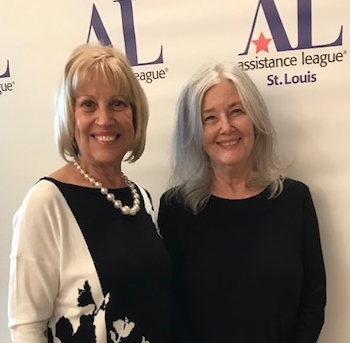 Nearly 350 Assistance League of St. Louis members and guests enjoyed the 17th Annual Authors Brunch at Meadowbrook Country Club on April 30, featuring noted author Elizabeth Berg (pictured in left photo to right of Event Chairman Debbie McConnell). Tickets to 13 awesome Opportunity Baskets--including a Money Tree worth $320--sold out! This wonderful fundraising event will bring joy and comfort to the many children and families in the St. Louis community who are served by ALSTL programs! See additional photos at the Town & Style Magazine Gallery. More details to come!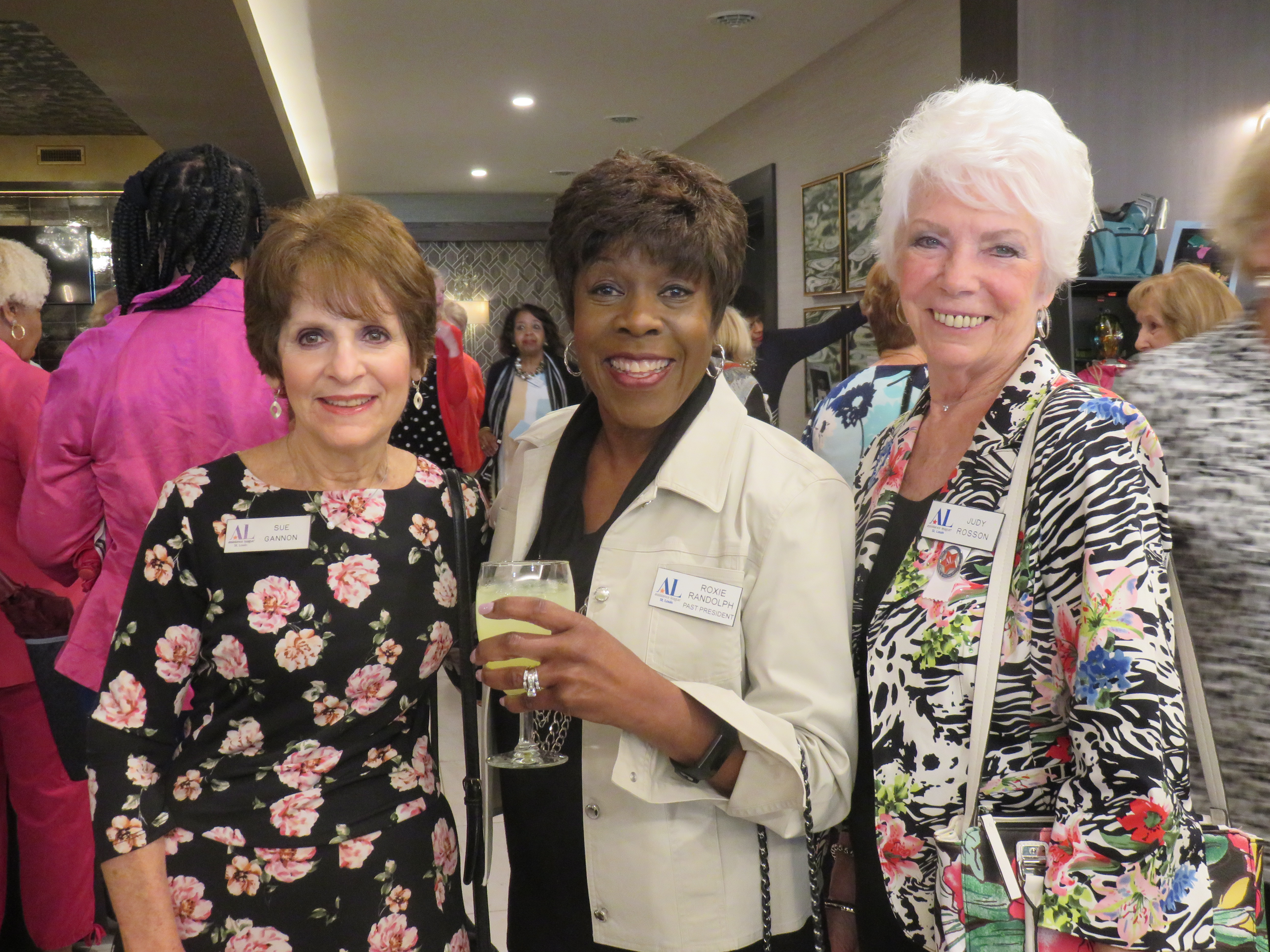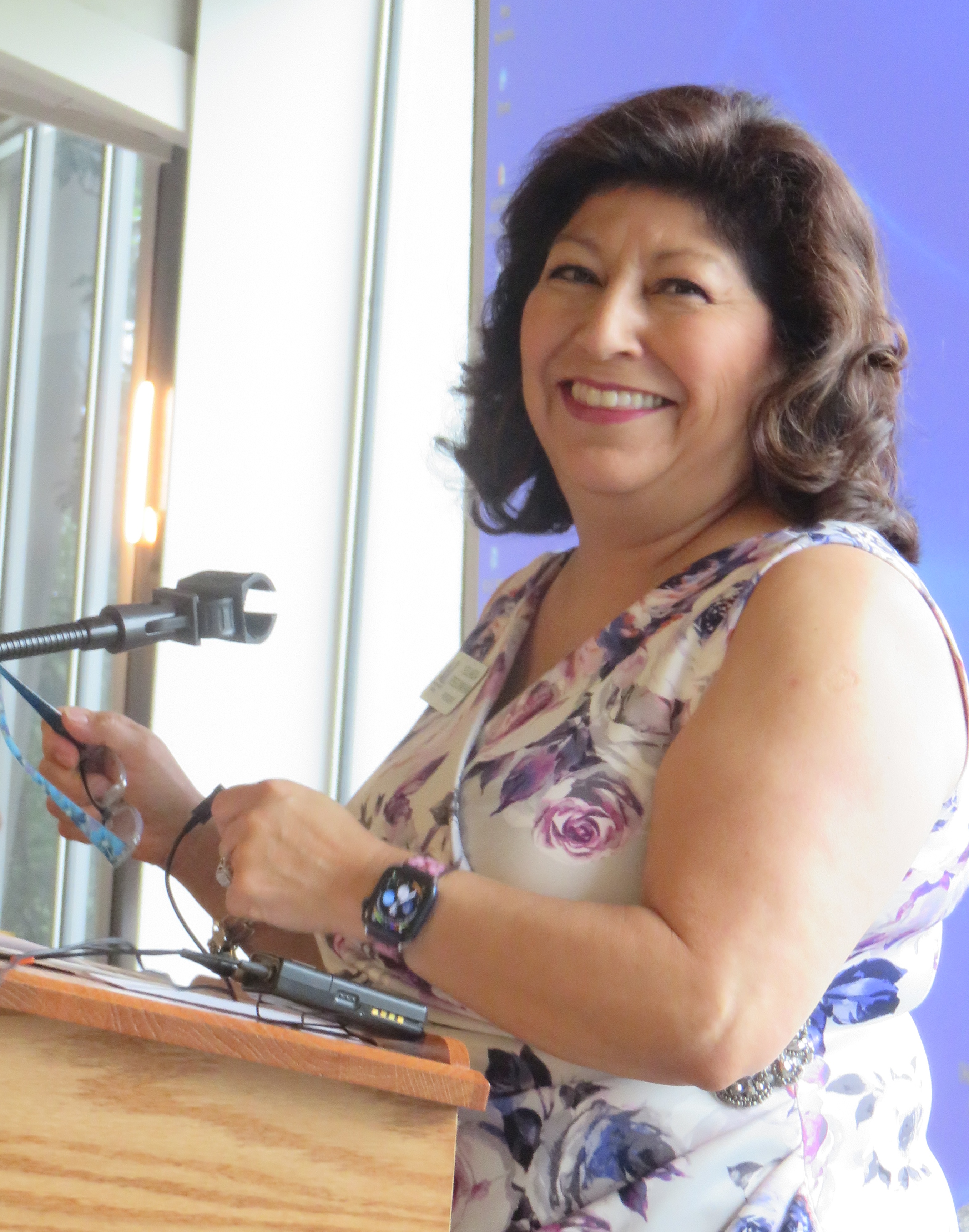 Assistance League of St. Louis looks forward to seeing you at our 17th Annual Authors Brunch featuring noted author, Elizabeth Berg. View the invitation for more details. You may also now view photos of the exciting Opportunity Baskets that will be available!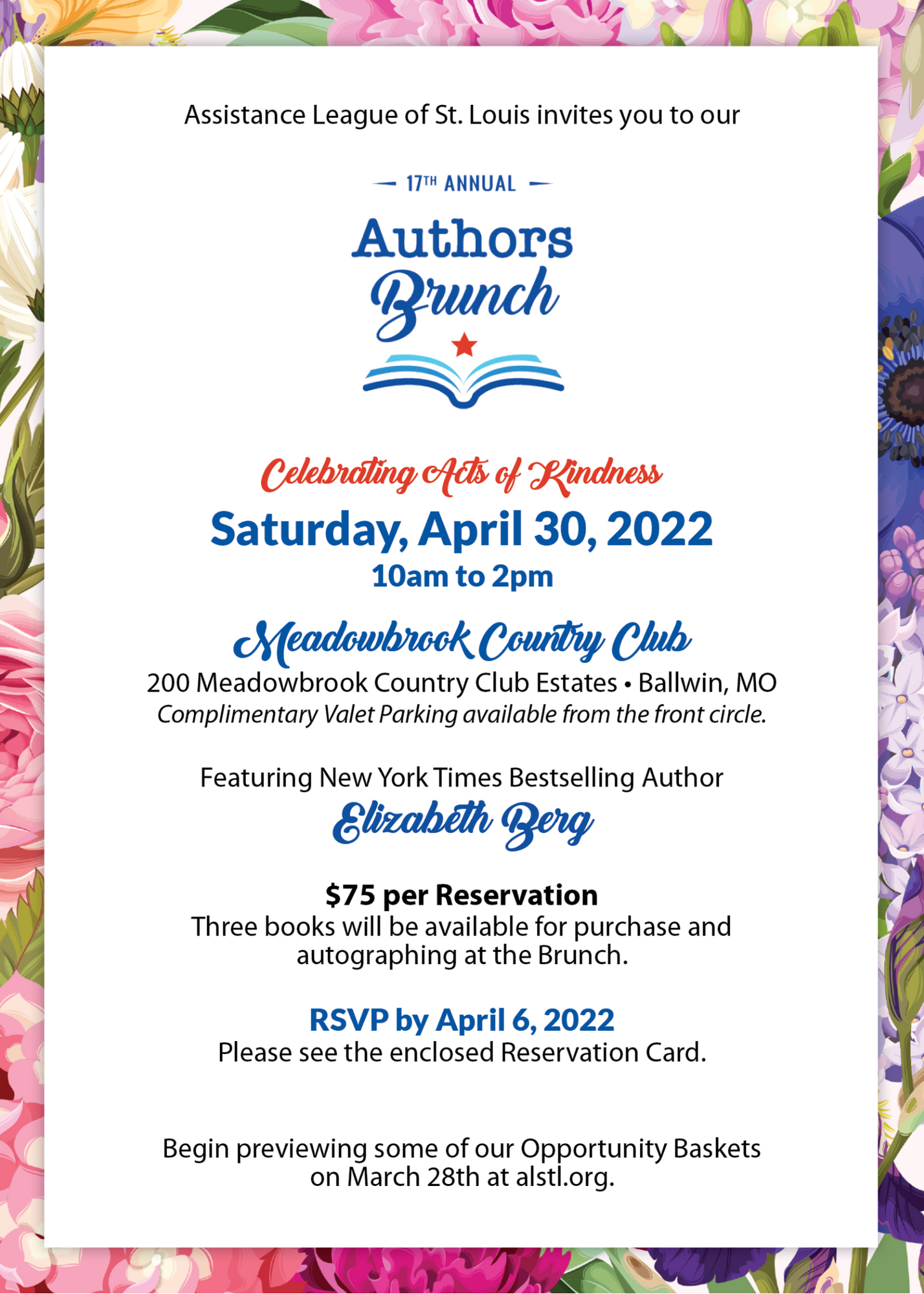 Elizabeth Berg is the author of many bestselling novels, including The Story of Arthur Truluv, Open House (an Oprah's Book Club selection), Talk Before Sleep, and The Year of Pleasures. She adapted The Pull of the Moon into a play that enjoyed sold-out performances in Chicago and Indianapolis. Berg's work has been published in 30 countries, and three of her novels have been made into television movies.
On the day of the event, you may purchase a signed copy of any of her featured books, The Story of Arthur Truluv, Night of Miracles and The Confession Club. View a short video clip recorded by the author for Assistance League.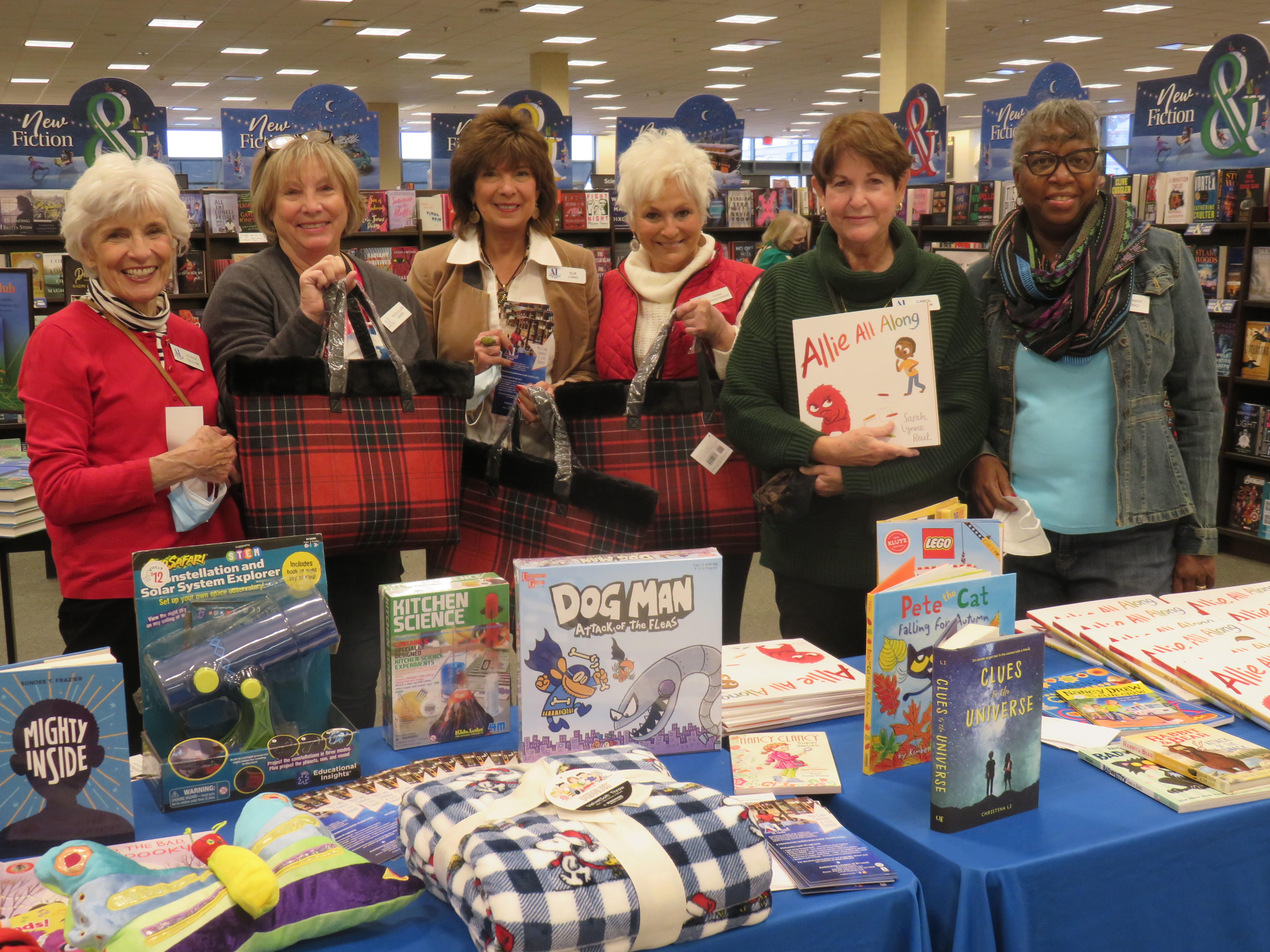 On November 13, volunteer members of Assistance League of St. Louis' Books from Friends program and West County Barnes & Noble celebrated a great tradition, working together at their day-long Holiday Book Fair. This year's successful event will provide Assistance League of St. Louis with a Barnes & Noble gift card for over $2800.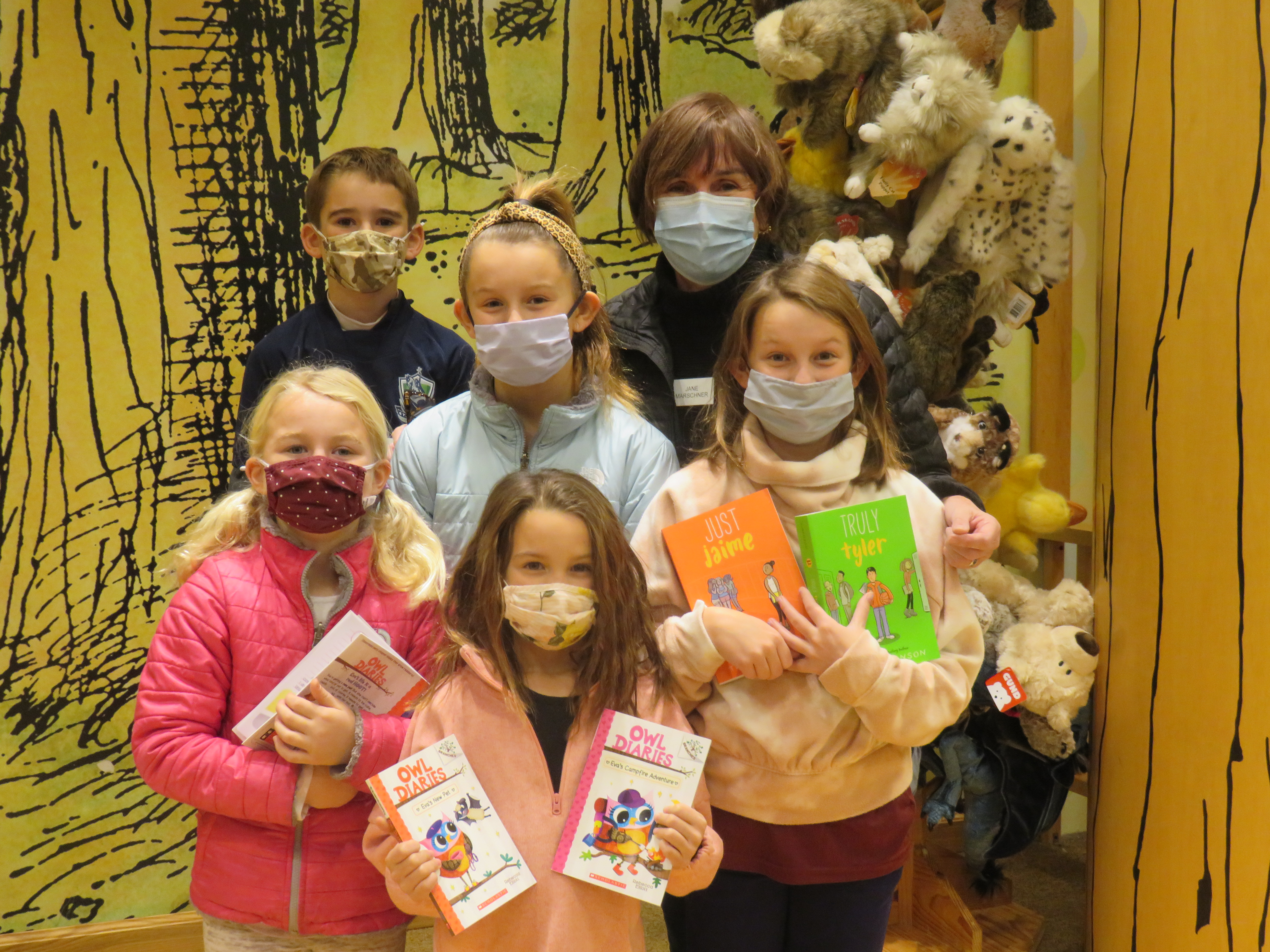 The proceeds will enable the Books from Friends volunteers to purchase and donate thousands of age-appropriate books requested by local schools and other non-profit agencies.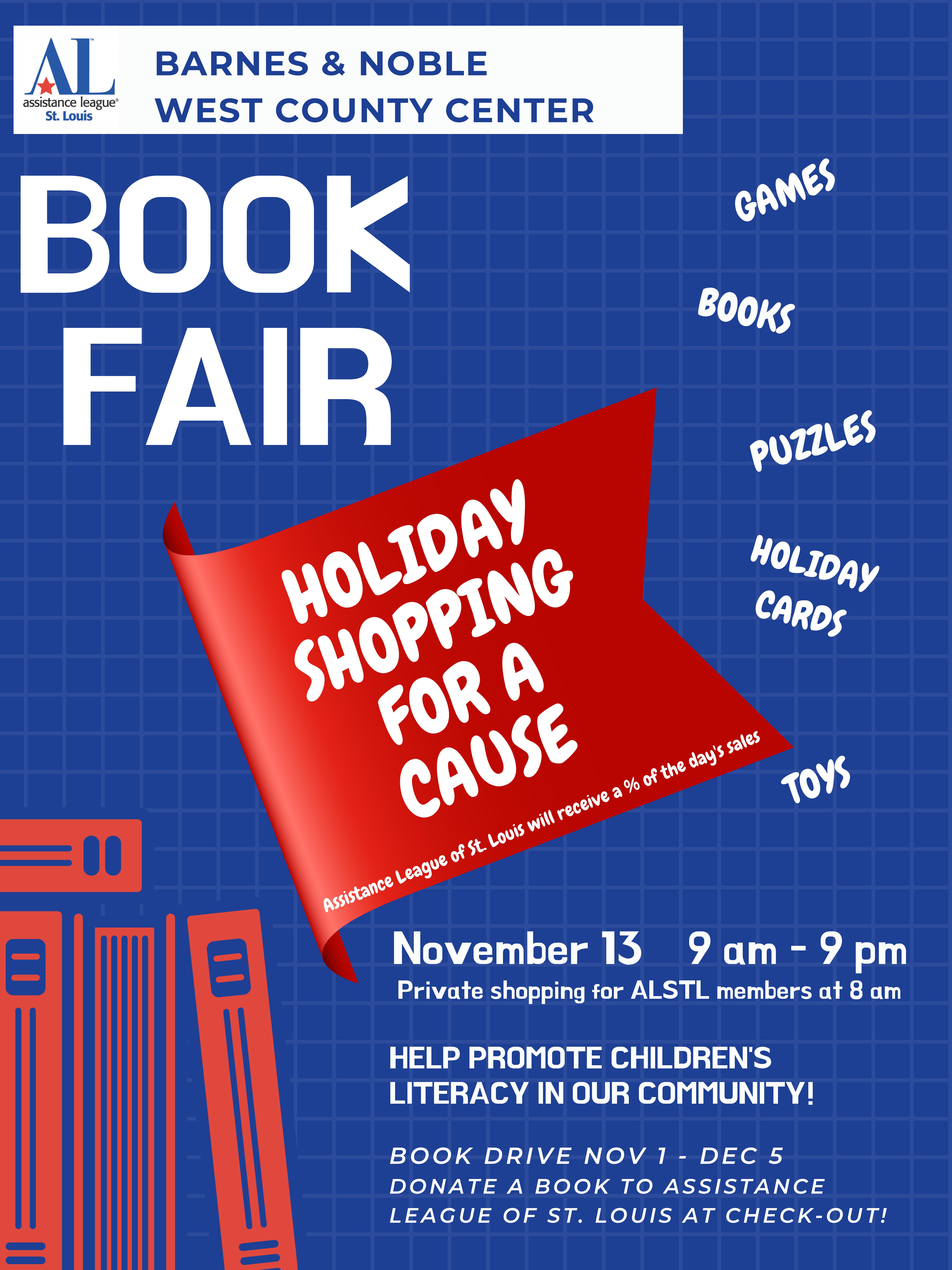 You have two great opportunities this month to have some fun shopping and to support Assistance League of St. Louis at the same time!
BOOK FAIR NOV. 13 : From 9 a.m. to 9 p.m. on Saturday, Nov. 13, a percentage of in-store, online and phone sales at Barnes & Noble West County Center will benefit Assistance League's Books from Friends (BFF) program.
In-Store – Upon checkout, specify that you want your purchase to benefit the Assistance League of St. Louis. Assistance League members will have an exclusive shopping hour from 8-9 a.m.!
Online – Go to www.BN.com/bookfairs, and after shopping, go to the bottom of the checkout page, and choose "Check this box if it is a Bookfair Order." Use Bookfair Code/Event ID 12616371.
Phone Sale – Call 314-835-9981 and, when paying, request that your purchase benefit Assistance League.
BOOK DRIVE: From Nov. 1 to Dec. 5, you may purchase books or a Gift Card for Assistance League's BFF program. Please be sure to specify your purchase is for Assistance League.