Discovery Day Was Magical!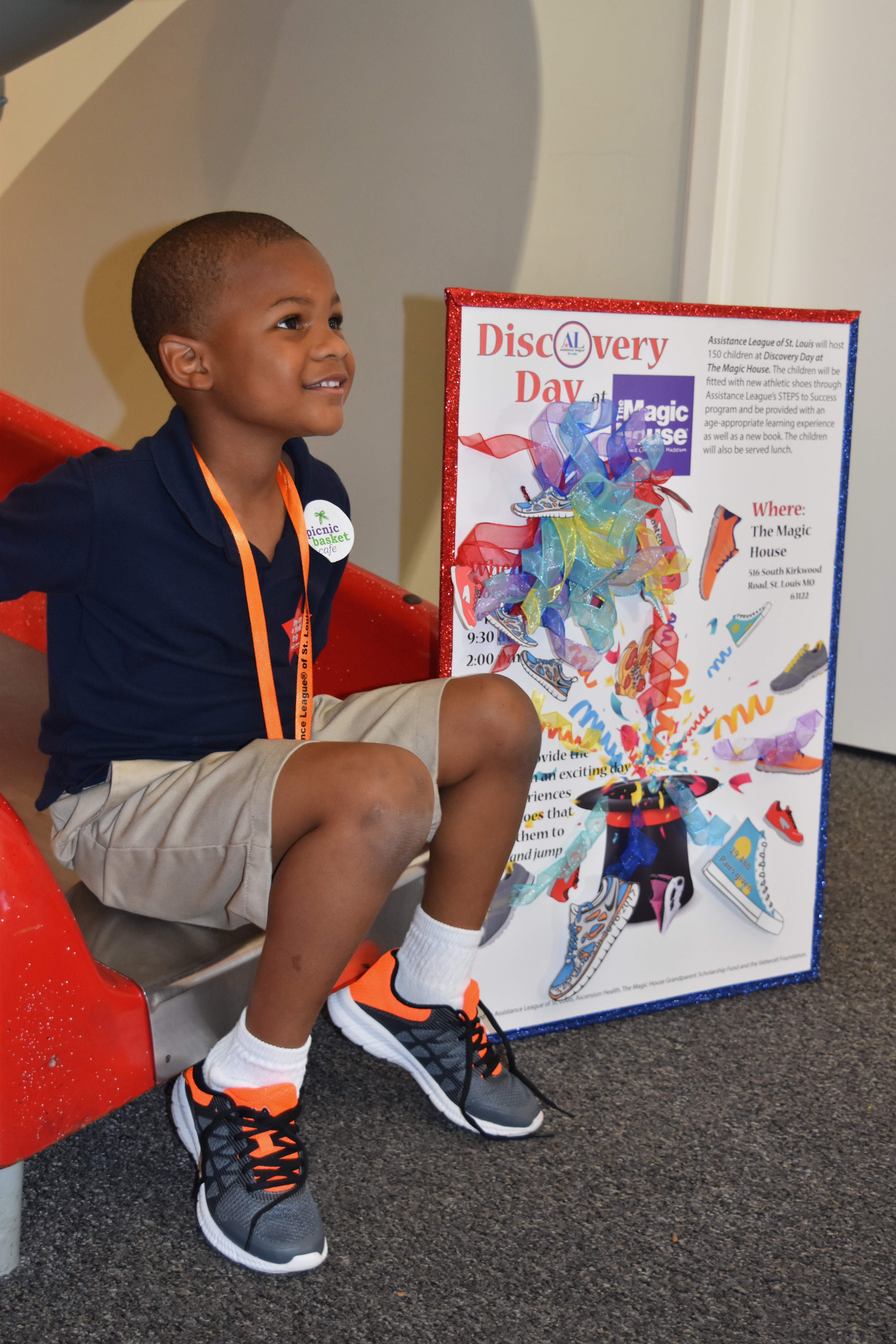 Assistance League of St. Louis held its second annual Discovery Day at The Magic House on September 25 as part of its Steps to Success Program. On this exciting day, 151 children from Hazelwood School District's Larimore Elementary School received new socks and athletic shoes, enjoyed a variety of fun learning activities and went home with a brand new book. They also had snacks and a healthy lunch! A big "thank you" goes to our event sponsors Ascension Health, The Magic House Grandparent Scholarship Fund and the Vatterott Foundation.
New "Giving Garden" is Buzzing with Activity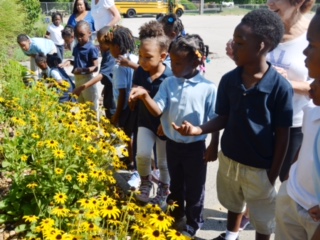 Meet the newest addition to Assistance League of St. Louis. It is the "Giving Garden" created this year under the loving hands of our members as a pollinator garden. Inspired and motivated by an essentially unused and unappealing plot of soil on the Headquarters site, chairman Bev Pettit foresaw an opportunity! Why not beautify the area and enrich the 'giving' agenda of Assistance League?
Today this plot is filled with indigenous Missouri flowers, herbs and plants, and is home to a myriad of buzzing bees, fluttering butterflies and sometimes Mr. Box Turtle.
100% St. Louis Based

100% Volunteer Based. No paid staff.

72,460 Volunteer Hours Given to the St. Louis Community Valued at $1,769,472.

42,625 Lives Touched During 2016-2017 Fiscal Year