About Us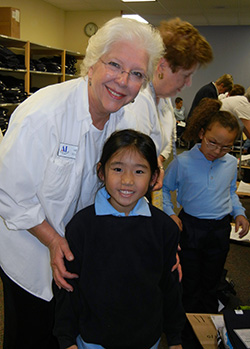 Assistance League is a national nonprofit organization that puts caring and commitment into action through community-based philanthropic programs.
Our name says it all: we help others, making our community a better place.
Something that sets us apart from other philanthropic organizations is that we are 100% volunteer run. We have no paid staff. All funds stay in the St. Louis community and are used to support our programs.
Assistance League is an all-volunteer, member-driven organization and is qualified as a 501(c)(3) organization with the IRS.
If you want to speak with a volunteer to find out more, you can email This email address is being protected from spambots. You need JavaScript enabled to view it. or call 636-227-6200.
I cannot convey in words the gratitude of the social workers & families regarding the donations of socks, hats, gloves, scarves, blankets, books and Christmas toys from your agency.
-from the Ferguson/Florissant School District.