Steps to Success
Assistance League® of St. Louis Steps to Success Program
Kicks Off The Spring Season
Assistance League of St. Louis Steps to Success program is on pace to provide approximately 3,500 St. Louis area school children with new athletic shoes and 3 pairs of socks during the 2016-2017 season. Each fitting day, 20 to 25 Assistance League volunteers travel to three elementary schools and fit the children (K through 4th grade) with a pair of the latest styles and colors in athletic shoes. Many of the children are wearing an incorrect shoe size or shoes that allow their feet to get wet.
"The comfort and fun of having new socks and shoes is unmistakable when you see the big smiles on the children's faces," observes a volunteer. Many of the children remark that it feels like they are walking on clouds.
This fall and next spring, Assistance League volunteers will visit 32 schools in 8 school districts. Assistance League's philanthropic partner, Shoe Carnival, provides invaluable help in the form of 3 employees who work alongside Assistance League volunteers each fitting day.
Thanks to all of our dedicated volunteers who will be helping the children find the coolest, most comfortable shoes!
For more information on Steps to Success, please This email address is being protected from spambots. You need JavaScript enabled to view it.. You can also make a donation to Assistance League specifying Steps to Success anywhere on this site. Schools who would like to participate in the Steps to Success program click HERE for an appication form
Watch A Video of Steps to Success in Action!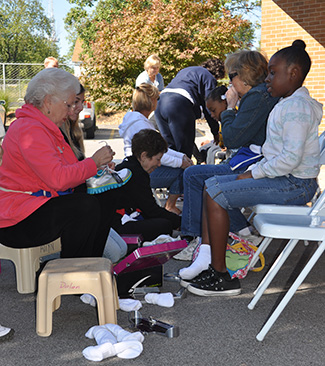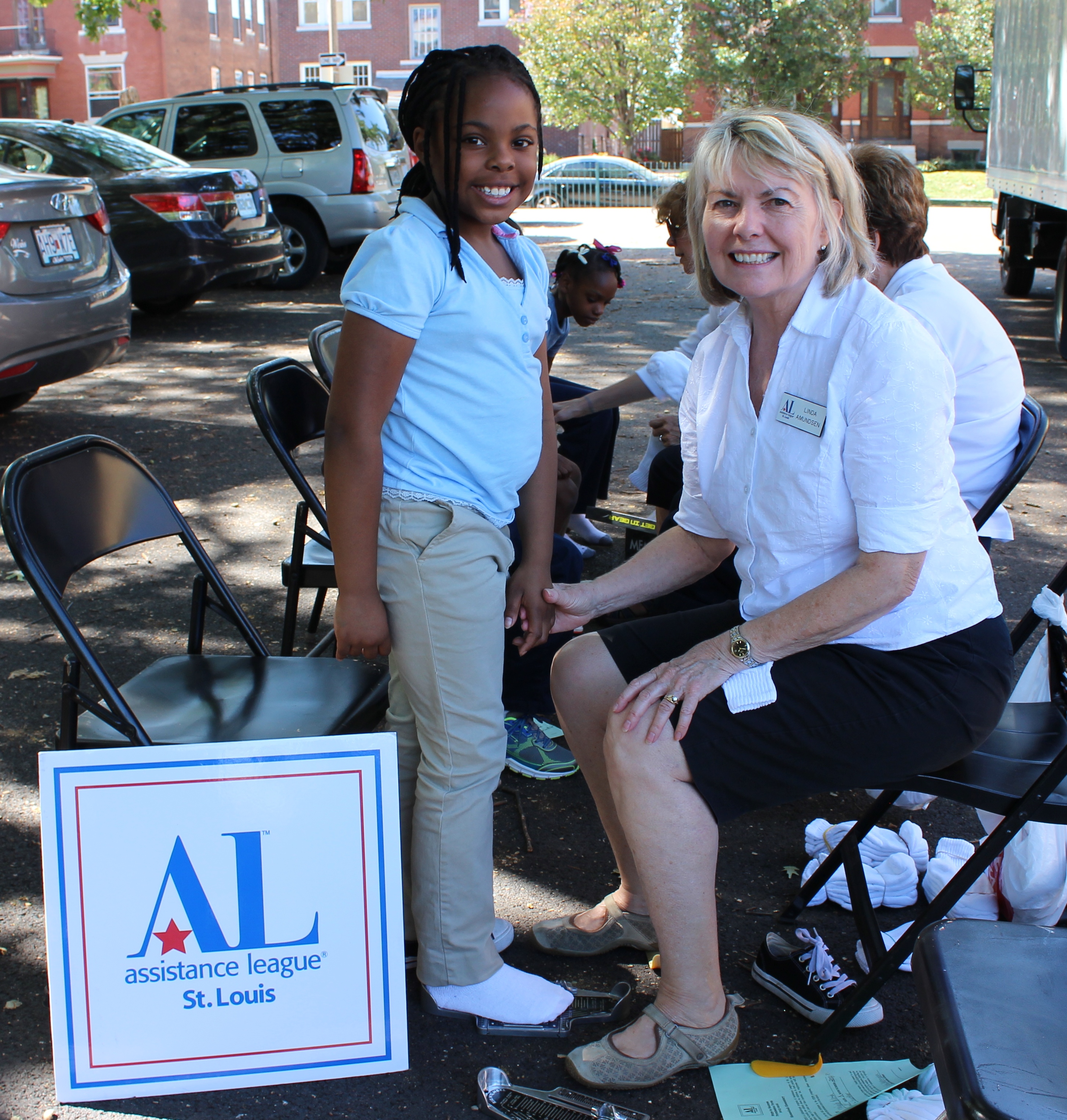 ff us Watch
I like the idea of you coming and taking the time out to fit the children with new shoes. This organization really helps families in need.
-from a parent