Assistance League of St. Louis Achieves GuideStar Platinum Level

Assistance League of St. Louis has recently achieved GuideStar's highest level of recognition-the Platinum GuideStar Profile level. GuideStar is the world's largest source of information about nonprofit organizations and a leader in advancing transparency in the nonprofit sector. Less than 1% of all non-profit members of GuideStar reach the platinum level. Reaching this level demonstrates Assistance League's deep commitment to nonprofit transparency and accountability.
Waste Not Program Maximizes Donations to Community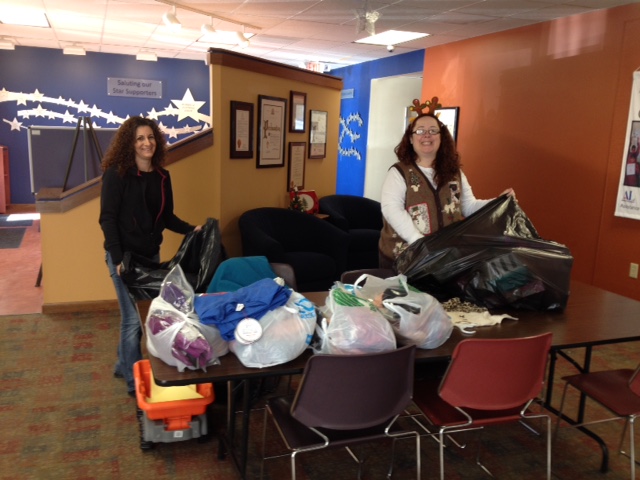 Ferguson-Florissant administrators pick up donations

In 2016, Assistance League of St. Louis kicked off a new program called Waste Not. It is modeled after an Assistance League national program which helps ensure all donations to the organization are used to the greatest good in serving individuals in our community.
Many donated items that are not useable in our philanthropic programs or saleable at Fantastic Finds are given to other nonprofit organizations. These items are not to be resold for the benefit of the organization, but to be directly delivered to families and individuals in need. The goal for Waste Not is the same as the goal for our other programs—to directly meet the needs of deserving children and adults in the St. Louis region.
Upcoming Events
Authors Brunch 2017

Authors Susan O'Leary and John O'Leary
100% St. Louis Based

100% Volunteer Based

63,900 Volunteer Hours Given to the St. Louis Community Valued at $1,501,650.00.

50,017 Lives Touched During 2015-2016 Fiscal Year