Imagine!
There was joy,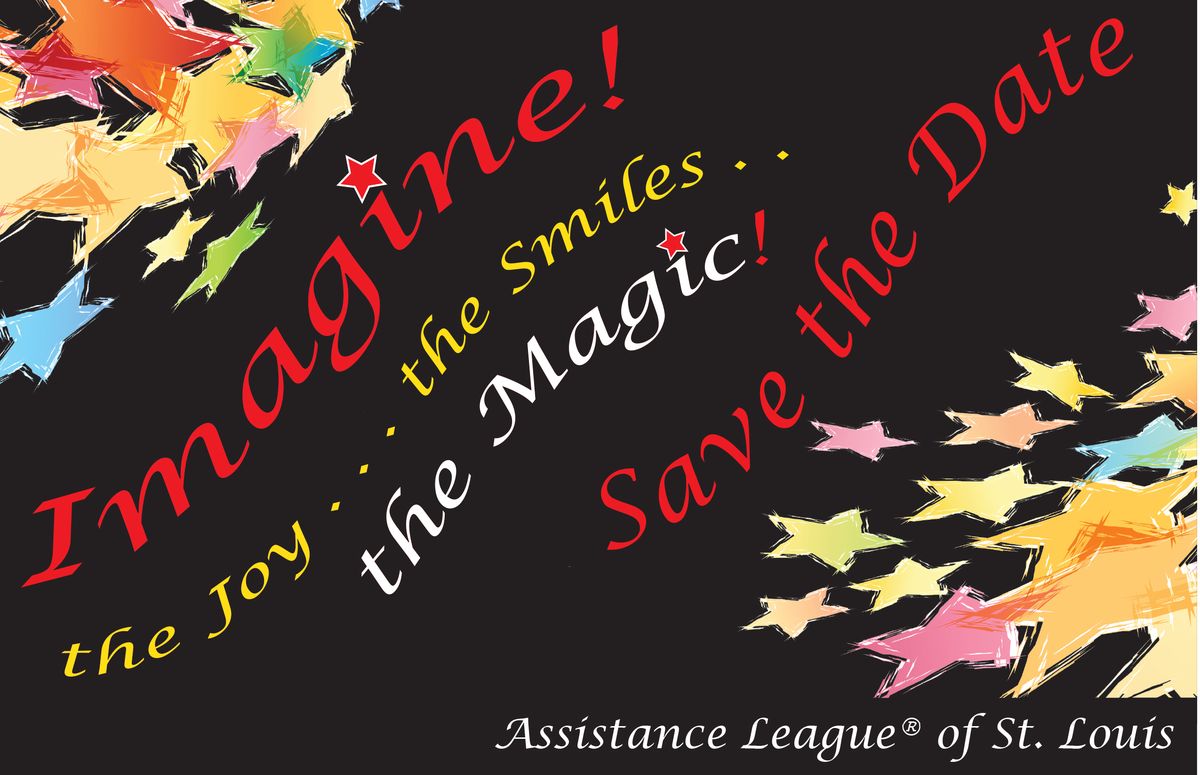 there were smiles
and it was magical!
Thanks to all our Imagine! guests, donors, and volunteers. Because of you, our 2014 Imagine! Gala, grew in all areas most notably attendance grew over 30%.

This year's gala brought with it a new energy as it highlighted Assistance League's Philanthropic Programs and its retail store – Fantastic Finds. Guests had a wonderful opportunity to visit learning stations designed to educate them on all of the philanthropic programs. They also could purchase select items, with a holiday theme, from the Fantastic Finds mini-store. The Edward Jones Atrium was the perfect setting to host the gala and guests enjoyed a lovely venue and a delectable meal.
One of the many highlights of the evening was the entertainment by the Jennings High School Choir. Choir members wowed guests with their professional presentation of "Seasons of Love" from "Rent" and Michael Jackson's "We are the World," replete with gifted soloists. Choral instructor, Dello Thedford, directed this talented group.
Paying It Forward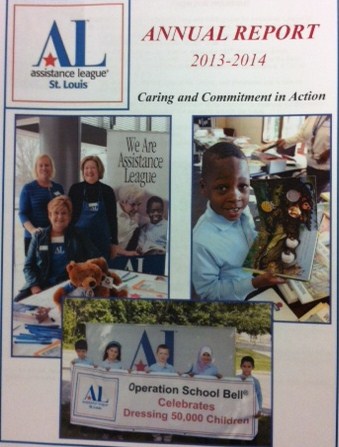 Assistance League of St. Louis Reaches 81% Return to Community
In 2013-14, our chapter reached a milestone- returning 81% of funds raised back to the community through our 6 philanthropic programs, a 2% increase over the previous year!

This achievement would not have been possible without our ALL-VOLUNTEER membership, who contributed over 55,000 volunteer hours, and our corporate, foundation and individual donors. Thank you all!

We consider it a privilege and joy to have gladdened the hearts of 39,000+ women, children and families this year, and we look forward to serving the community throughout the upcoming year.

Click Here to view the full Annual Report
Upcoming Events
New Member Coffee

Friday, January 9, 2015 at 9:30 am

Read more...

 

Authors Brunch

Save the Date

Saturday, April 11, 2015
10:00 a.m.
Edward Jones Atrium


Karna Small Bodman

Teri Griege

Read more...

 
100% St. Louis Based
100% Volunteer Based
55,000+ Volunteer Hours - Valued at $1,269,382